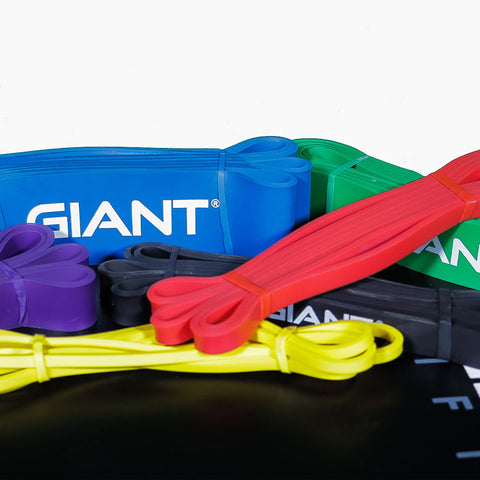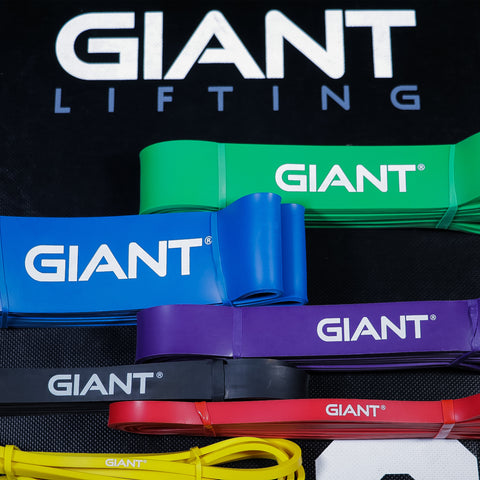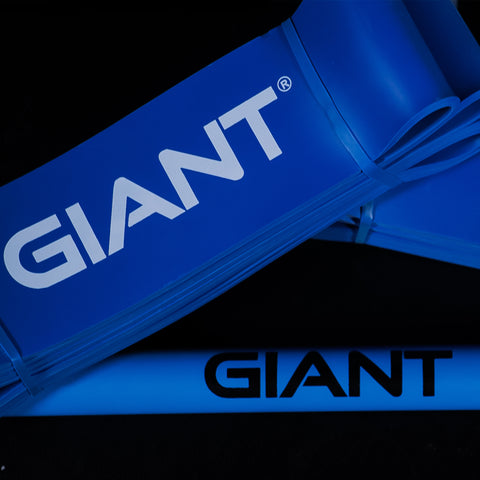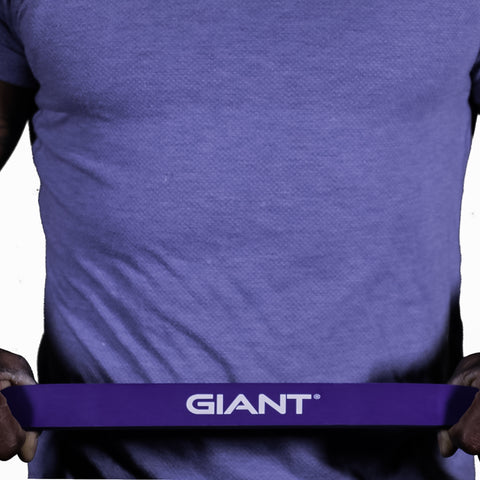 GIANT Strength Bands
Checking availability
$7.19
$7.99
you save $0.80
PRODUCT DETAILS:

The Giant Strength Bands are extremely versatile. Some common uses are pull-up assistance, additional resistance for strength movements, and mobility/stretching exercises. As you become stronger, you can taper off the resistance bands and eventually perform this movement on your own. 
Strength bands can be used to achieve full pull-ups. Strength bands can also help with adding to your squat, bench, deadlift, and glute raises. 
This additional resistance is a fantastic way to scale your strength and push yourself to new levels. The lighter-duty bands are ideal for stretching and working out the kinks before and after each workout. 
Sizes: XXS - YELLOW, XXS - RED, XS - BLACK, S - PURPLE, M - GREEN, L - BLUE
SPECIFICATIONS:
BRAND
GIANT
XXXS-YELLOW

2LB-25LB Resistance

XXS-RED

.50", 5LB-35LB Resistance

XS-BLACK

7/8", 20LB-60LB Resistance

S-PURPLE

1.25", 30LB-80LB Resistance

M-GREEN

1.75", 40LB-110LB Resistance

L-BLUE


70LB-150LB Resistance
Great Product!
These bands are excellent! Definitely competitive with pricing as well as quality/ durability. The staff is also amazing! Super chill and knowledgeable. Will come back for more.
Suggestion: You guys need rewards program!
Shoulda bought sooner
Just picked up a 4 pack of resistance bands a couple of weeks ago. I'm from Poulsbo and was picking up my brother and his family from the airport so the new location was perfect for swinging by before getting them. These bands are excellent and are already helping me so much with loosening up my shoulders before squating. I really have needed to work on my shoulder mobility but have also been using these for some leg movements as well.
Great for assistance on pull up s
Strong and reliable and great quality..
Resistant bands
Great bands, I use the bands for shoulder, hip, and ankle mobility before lifting. I've noticed a tremendous difference in my lifts, when I use them. I highly recommend them, for mobility and accessory strength work.
Great quality
These bands are awesome, I have the entire set. The small ones are great for accessory work and the heavy ones are awesome for assisted pull-ups.