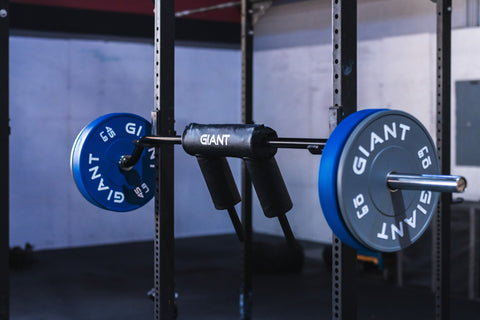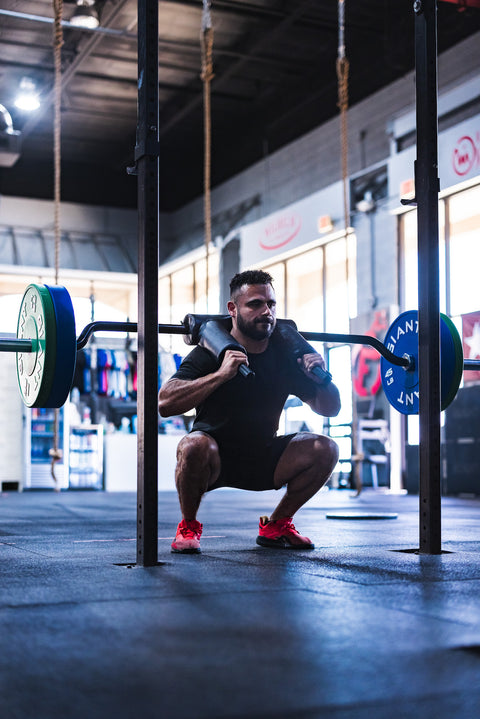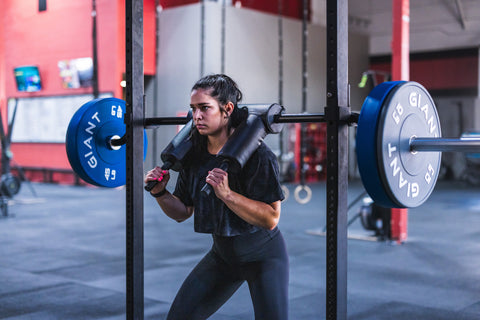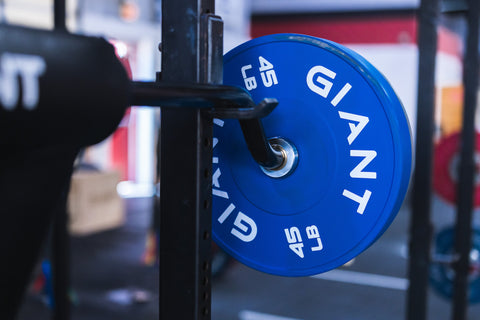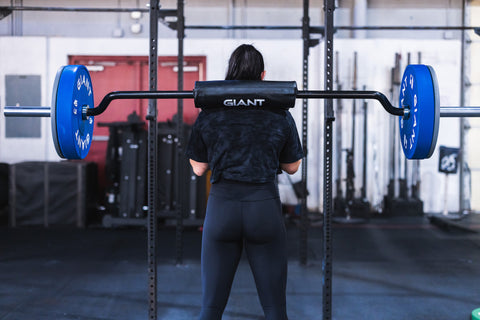 GIANT Safety Squat Bar
Checking availability
PRODUCT DETAILS:
The Safety Squat Barbell is the perfect tool to add to your specialty barbell arsenal, if you're wanting versatility in your training regimens. Primarily designed to force the athlete into engaging in a more upright position in the squat which forces more core engagement in your lifts. If you have shoulder injuries or upper body mobility issues this is the barbell of choice for many athletes.
The vinyl-wrapped high-density pad reduces pressure off your neck, distributes the weight evenly across your shoulders and upper back, and will help improve your overall lifting. The handles are volcano knurled and aggressive allowing for optimal grip when lifting.  The positioning of the handles allows people with shoulder injuries or mobility issues to lift more comfortably when compared to lifting with a standard barbell.  This barbells sleeves are 2" in diameter and work with Olympic styled plates.  
SPECIFICATIONS
Brand - GIANT
Bar Use - Specialty
Weight - 69lbs
Total Length - 90.4"
Distance Between Cambers - 48.5"
Loadable Sleeve Length - 14.75"
Sleeve Diameter - 50mm
Sleeve Coating - Ribbed, Chrome
Camber Drop - 5.5"
Handle Length - 7.75"
Distance Between Handles - 11.5"
Pad Material - Vinyl, High-Density Foam
Distance Between Pads - 8"
Handle Knurl - Volcano, Black Zinc
Shaft Coating - Black Teflon
Static Rating - 1,500lbs
Squats Without Shoulder Pain!
If you have shoulder issues or prior surgeries, this is the perfect solution. You can control where the weight sits without causing pain, and get back to good squat form. Thanks to GIANT for stocking high quality equipment that works!