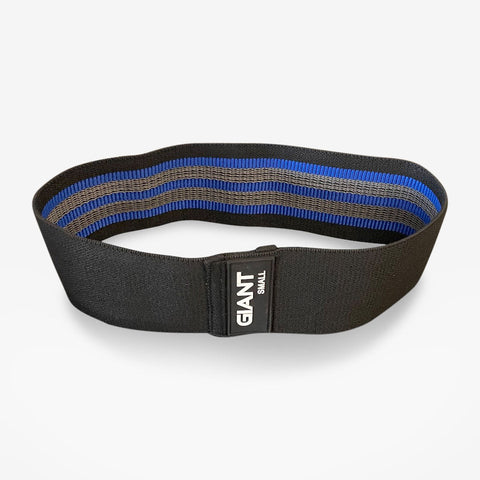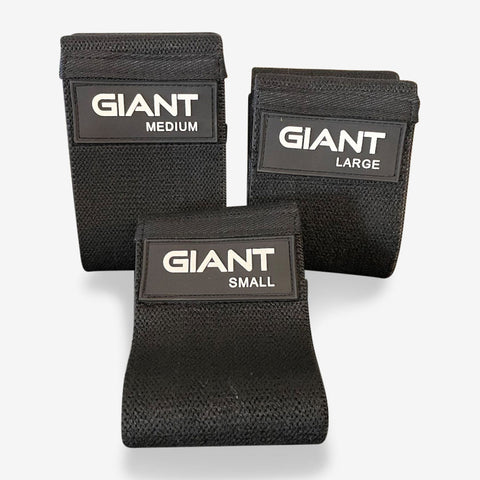 GIANT Hip Resistance Bands
Checking availability
$7.49
$14.99
you save $7.50
PRODUCT DETAILS:


Made with high-quality nylon and a rubberized grip inlay that sticks to you without sliding down your hips. This is the perfect warmup tool that will assist you in activating the lower half of your body.  
There are many exercises where you can use this tool to accelerate your warmup and increase muscle activation. The most common uses for these bands are squats, deadlifts, and lunges. 
Adding resistance bands will increase blood flow limiting potential injuries and rehabbing.  
SPECIFICATIONS:
BRAND
GIANT
MATERIAL
Nylon, Rubberized Grip
COLOR
Black
WARRANTY
1 yr
SOLD IN
Sets, Individual

SIZES
Set - (Small, Medium, and Large)

Small - 3.15" width x 26" length


Medium - 3.15" width x 30" length


Large - 3.15" width x 35" length