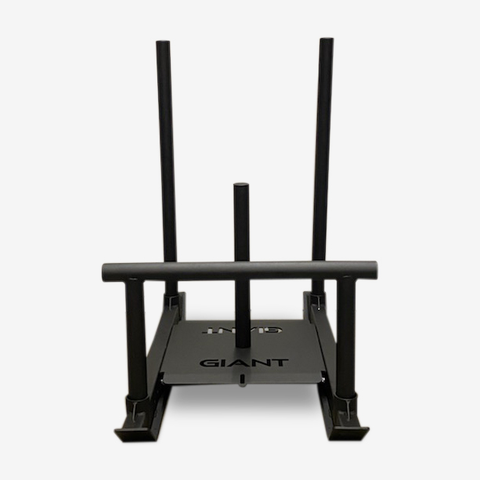 GIANT HIGH/LOW PUSH-PULL SLED
Checking availability
The GIANT Sled features a unique design that allows you to push/pull from different heights. The center post gives the sled the ability to have the weight evenly distributed throughout.  Each sled is equipped with hard plastic lined skids that allow for usage in your garage or out on concrete without grinding metal on your driveway. 
Save money, go with Giant!
Was looking at the Rogue sled for a while and right before I decided to purchase I checked Giant's website one last time. I was pleased to be able to purchase from Giant as I already enjoy using their weights and mats. Saved a lot of money over Rogue in just the price, but being able to pick it up saved me even more.
The sled was easy to put together and quality seems to be just fine. I love that they include the plastic with it, though I did remove as I'm using on grass. I've very happy with this purchase and look forward to using it!
Cheers Giant Lifting!