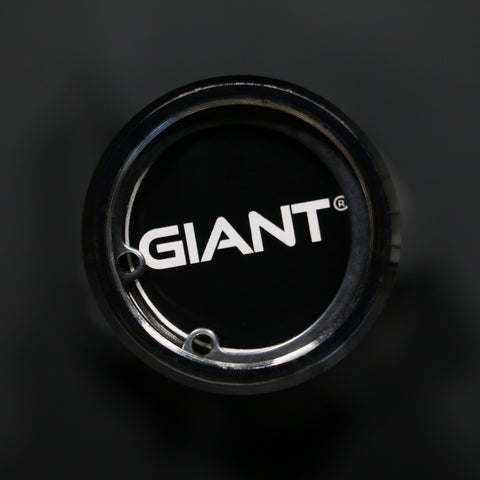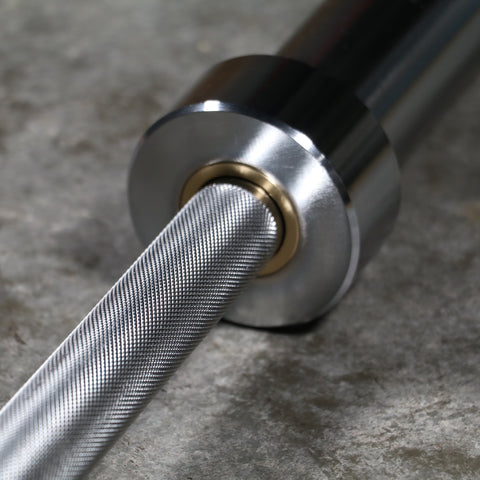 GIANT Basic Bar - Beatdown
Checking availability
PRODUCT DETAILS:


The 29mm GIANT Basic Beatdown Bar is Giant Lifting's ideal bar for your at-home gym. The 20kg(44LB) bar is the most cost-effective approach for those seeking an Olympic-style bar at a fraction of the price. Perfect for compound movements such as pressing, squatting, and rowing. 
This complete barbell has a static capacity of 700LBs. The light diamond knurling pattern has light depth and will assist the lifter's grip without being overly aggressive. Spring steel and chrome finish adds a fresh touch to an otherwise perfect beginner's bar.
SPECIFICATIONS
Brand - GIANT
Bar Use - Multi-purpose
Length- 87"
Weight - 20KG/44lbs
Diameter - 29mm
Loadable Sleeve Length - 16"
Bushings/Bearings - Bushings
Knurl - Light-depth
Center Knurl - No
Knurl Markings - Weightlifting
Shaft Coating - Spring steel,Chrome
Static Rating - 700lbs
Tensile Strength - 100,000 PSI

Light-depth knurling to provide grip without tearing up your hands

Spring Steel/Chrome Finish
Fresh finish for a sleek look

Knurl markings on each side of the barbell 

Great Bar at a Great Price
Picked this bar up a few days ago and have been very happy with it. It's my first bar (building a home gym) and I couldn't be happier with the feel and construction. Solid, affordable, and great looking. Couldn't ask for more. (One note: the knurling is pretty aggressive, so if that's not your style maybe pick up a different bar.)
Staff was great and so was the equipment
I really didn't have a lot of expectations when I found there store but I can tell you I was very pleased with the service I received and the product quality was on par or better than I could of hoped for. I will be going back there first for any future lifting needs that I have.
A perfect olympic bar
These bars are well oiled and perfect to get your home gym started I absolutely love it!
Staff was great
I'm new to lifting and they were very knowledgeable and friendly.