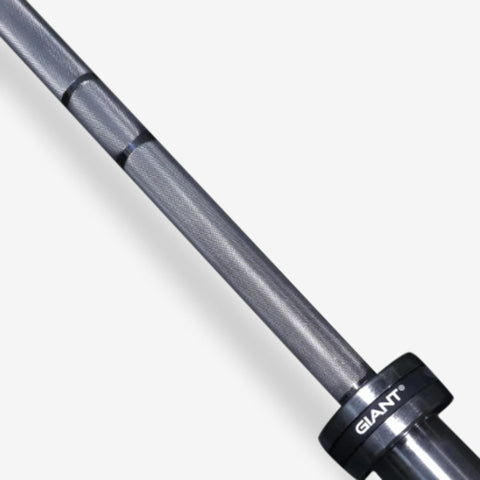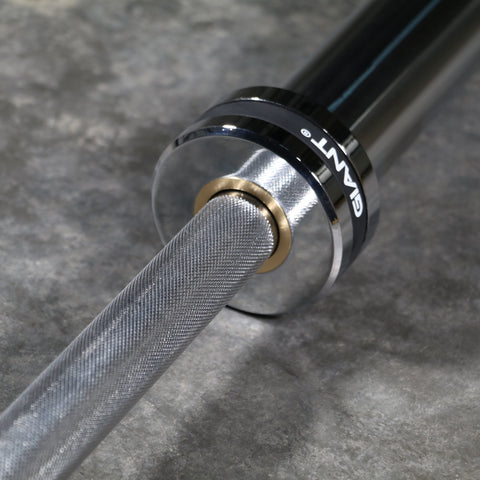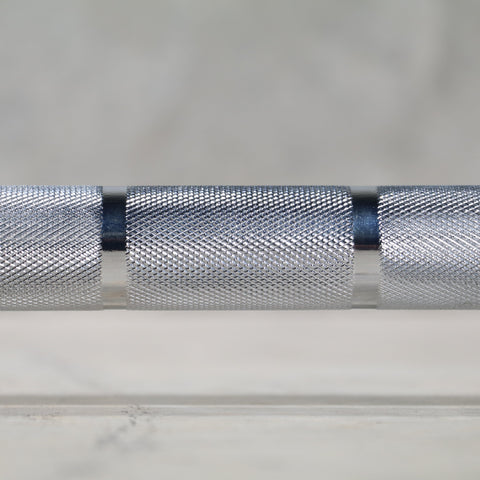 GIANT GB1 Bar - Hard Chrome
Checking availability
The 28mm GB1 Bar-Hard Chrome is Giant Lifting's go-to multi-purpose barbell. Constructed with snap rings and two bushings in each sleeve providing optimal spin. There is an adequate amount of whip to the bar that makes this an efficient and comfortable bar for Olympic lifting. Powerlifting and bodybuilding are also options given the bar's 1000lb static capacity.
The diamond knurling pattern has medium-light depth and 18" of knurl on each side of the bar. Silver hard chrome shaft and sleeves add a clean finish. 190,000 PSI chrome shaft with decent spin (not too much) is great for bench, squat, deadlifts, etc. 
SPECIFICATIONS
Brand - GIANT
Bar Use - Multi-purpose, Olympic Lifting, Powerlifting
Weight - 20KG/44lbs
Diameter - 28mm
Loadable Sleeve Length - 16"
Bushing/Bearing - Bushing
Knurling - Medium-light
Center Knurl - No
Knurl Markings- Dual
Shaft Coating - Steel Chrome
Static Rating - 1,000lbs
Tensile Strength - 160,000 PSI

Medium-light knurling to provide grip without tearing up your hands

Fresh finish for a great look and prevent chipping of the shaft
Dual knurl marks on each side of the barbell 

2 bushings and snap rings for optimal spin
GB1 Bar
Works fine. Although I haven't really tested in a heavy weight yet. Also, in the picture it's kind of a darker chrome but in reality it's just a steel color. The first picture in the website is somewhat misleading. So far so good though! Would recommend!
Love it
It was love at first site. Damn thing is pretty. However, it came with a few blemishes due to shipping screws. I contacted Giant and they quickly refunded me $25. I filed the blemishes down a bit. Still pretty despite the little pock marks. Like a two baggger, I focus on the "good" side of the bar. I'm definitely sticking with Giant over Titan.
Gb1 bar
I'm very happy with my barbell it's well built and the knurling is great I don't use gloves and it's been very comfortable 10/10 would purchase again!
Excellent costumer service.
Very friendly, knowledgeable. Will definitely be buying more equipment from them.
Amazing quality and price